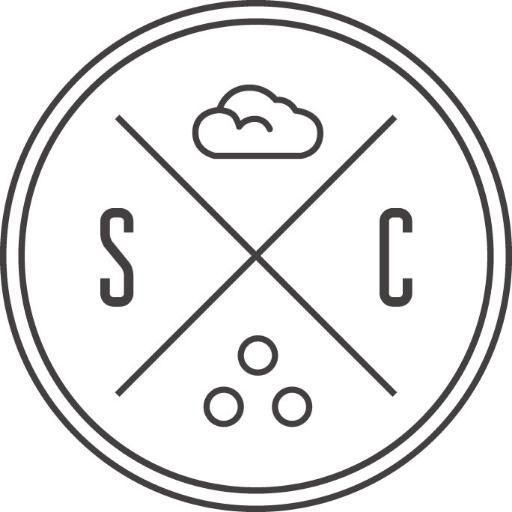 Hello my Dreamers!
Welcome back to my blog. I hope everyone had a wonderful Fourth of July with all the fireworks and barbecue hangouts. This post is mainly going to discussing a brand that I have come to love and it holds a dear place in my heart. As you know, I love finding new brands that give back to our beautiful world and people. I went to a high school called "New York Harbor School" and it's a marine based school right on Governors Island in NYC. It's a school that has taught me so much about marine life and how we can save our waters (rivers, lakes and oceans), and this company brings back everything I have learned back in school. This company in particular contributes to a few causes that are very important in today's world, and I would love to explain each of those with you in just a bit. I would love for everyone to get to know this company as if they're your next door neighbors, so I will be writing about what they do, how they do it, and how successful they've become. I will also mention their background story and give you all a little bit of knowledge of what you can do to help. So without further ado, let me introduce to you all the brand called "Sand Cloud".

Get to know us!
Sand cloud started about three years ago and has been making a tremendous impact on the causes and organizations for saving marine life. Their passion to saving our oceans has led them to creating a brand of clothing and accessories that anyone can love and wear. They partner up with several different organizations that they give a percentage to in support of these issues to give back to marine life. These organizations are professionals who help clean and preserve our oceans with the support of their teams and Sand Cloud. Some of the organizations work on animal safety and beach clean ups, while the some organizations work with legislation and passing laws to help these issues in our waters (Like the plastic bag ban). San Diego has so many ambassadors who are enforcing these policies and opportunities to save our oceans, and it has been a huge success. 
Behind The Seas
The impact that Sand Cloud makes is astonishing, they put so much effort into their products for multiple people to wear and support these issues in marine life. I would have to say all of their products have my heart. Sand Cloud is a beach lifestyle company that sells towels with unique designs and functions. They also sell t-shirts that are stylish and trendy, and they are also working on bringing more accessories to the table. The best part about this company is, with every purchase of Sand Cloud's products, 10% of the proceeds goes to the organizations to save marine life. Isn't that freaking phenomenal? They give a percentage of the profits to helping a cause in need and make a huge impact of success. This is a company I would love to partner up with for life. They give back in a way that every brand should, in my opinion. I think that is the best way to support organizations that need more supporters.
The Mission
Sand Cloud partners up with several organizations to give back to with every purchase made on their site. These are the organizations that help preserve marine life and save  our oceans. I do not own any of the following information:
"Marine Conservation Institute is a non-profit organization dedicated to securing permanent, strong protection for the oceans' most important places – for us and future generations. As a leader in the global movement to protect vast ocean areas, the institute uses the latest science to identify important marine ecosystems around the world and then advocate for their protection. The institute works with scientists, communities, government officials and other organizations to identify key threats to areas in the sea and then build workable solutions." (Overview By: Sand Cloud)
The Surfrider Foundation is a grassroots non-profit environmental organization that works to protect and preserve our world's oceans, and beaches. Surfrider focuses on such issues like water quality, beach preservation, beach access, and sustaining marine ecosystems. Headquartered in San Clemente, California, the Surfrider Foundation has become one of the leading voices in the Marine Life conservation community. Do you want to get involved? Surfrider hosts beach cleanups around the world. Visit their website to find out how you can join the movement. (Overview by Sand Cloud)
The Pacific Marine Mammal Center is a non-profit organization that specializes in the rescue, and rehabilitation of marine mammals. The amazing staff at the PMMC is trained to recognize animals suffering from infections, malnourishment, pneumonia, gill net strangulation, and other different illnesses. The main goal is to rehabilitate these Marine mammals back to a state where they can be released back into the Ocean. This year PMMC has seen record numbers of sick and injured mammals washed up on the California coast. Visit their website to find out how you can volunteer. (Overview By Sandcloud)
San Diego Coastkeeper is a non-profit organization that restores fishable, swimmable and drinkable waters in San Diego County. Through research, and gathering proper data, San Diego Coastkeeper has been making a positive impact in their community since establishing in 1995. With a vision of a cleaner Ocean, this grassroots organization is committed to doing the necessary leg work to ensure a future filled with safe Ocean water for Marine animals, and human beings. Please help support these amazing organizations by donating directly to them or by purchasing one of our beach towels. (Overview by Sand Cloud)
Hawaii Wildlife Fund is a non-profit organization dedicated to the conservation of Hawaii's native wildlife through research, education, and advocacy. The team is made up of educators, conservationists, researchers, naturalists, communities, volunteers, and donors devoted to the protection of Hawaii's fragile marine ecosystem and inhabitants. We bring a variety of experiences together to serve a common goal. Please help support these amazing organizations by donating directly to them or by purchasing one of our beach towels. (Overview by Sand Cloud)
Here Comes the Sun!
Now that you all got a sense of what Sand Cloud is about and what they do to save our oceans and marine animals, here's a little summary of the items they sell.
Sand Cloud Towels have amazing designs and unique functions. Every towel is handmade and is made to keep the sand off. The towels are their first best selling item and they are hand-loomed in Turkey. I believe some of the towels have a pocket so you can put items in. The towels have quick drying abilities and shake off sand easily.
Price Value of a standard sized towel is $47.00.
The t-shirts are amazing, they're soft with a relaxed boyfriend fit. They're 100% cotton based, and they are very lightweight. They are so fashionable and are a fit for men and women. 
Price Value of T-shirts from $26.00-$28.00
Adorable Accessories
Keeping hot drinks hot and cold drinks cold!
The water bottles that Sand Cloud offers are 100% BPA Free. The blue one is a stainless steel designed water bottle to keep drinks at their default temperature. The clear water bottle bottle is a glass design with a wood grain twist top.
Price Value of  $27.00.
The necklaces are handcrafted and they come in two different color tones. 100% Sterling Silver and Rose Gold plated. "Save The Fishes" are engraved on the back of each design. There are only two designs so far, the mermaid tail and the turtle. 
Price Value Of $27.00 each.
The hats are 100% cotton and are perfect for the summer season. The hats are snap-back designed and are adjustable. They also have an embroidered Whale Tail on Front and Sand Cloud on the back of the hat! There are a couple other colors with the same design (burgundy and white).
As of this moment they are SOLD OUT and hopefully they will be back on the rack for purchase soon.
Price Value of $25.00 each.
SAND CLOUD SELLS TAPESTRIES! O.M.G! 
The tapestries are 100% cotton and are a fashionable home decor accessory for any bedroom or any room you would like to put it in! Sand Cloud's tapestries have original hand-drawn designs so each one is unique. There are two other designs as well.
Price Value of $48.00
Their vinyl decals are perfect for your car, board, laptop, and anything else you can think of!! You will receive 3 Save The Fishies Stickers and 3 Sand Cloud Stickers. They are also outdoor life proof!
Price Value of $6.00.
100% Bamboo iPhone 6 & 6s Case. It has Plastic Sides for protection and has a handcrafted pineapple design. It's one of it's kind and they might make new case designs but for now this is the only iPhone case available.
Price Value of $22.00
Dreamers I know the products seem a bit expensive but don't sweat it I have just the thing to help you out with bringing down the prices. You all can receive 25% off your purchase with my discount code "LunaJ25"
The Ambassador Program!
Alright my dreamers so with all this knowledge I applied you with, here's the fun part. Sand Cloud gives people the chance to join the cause by offering an ambassador program. They are always looking for people to help support their brand and the organizations they contribute to. If you have a passion to save our marine animals and the oceans they reside in then you can join up here. 
As an ambassador you receive perks and discounts, but the biggest and very best perk is knowing that you're on board to helping these organizations make a difference.
You Can Find me Where the Music Meets the Ocean
Good day and Good night to all my supportive dreamers! I love you all and thank you for viewing my blog. I hope everyone enjoyed this post and gain a little bit of knowledge on how to give back to our oceans. I am a current ambassador for Sand Cloud and have been enjoying it since, and I hope you all will give yourselves a chance to be apart of our team. I am not getting paid for this post this is just a chance I took to bring awareness to the brand and to the company's mission. I look forward to working with more brands like this which give back to causes in need of love and care. I love being a superhero and now all of you can be too.
Don't forget to be kind to the ocean and  I love you all to the beach and back.
Till Next Time Dreamers!
"Breathe in the energy you exhale to the world.
Walk on clouds as if you're forever dreaming."